— Meet our Head of Design —


Ted Bluey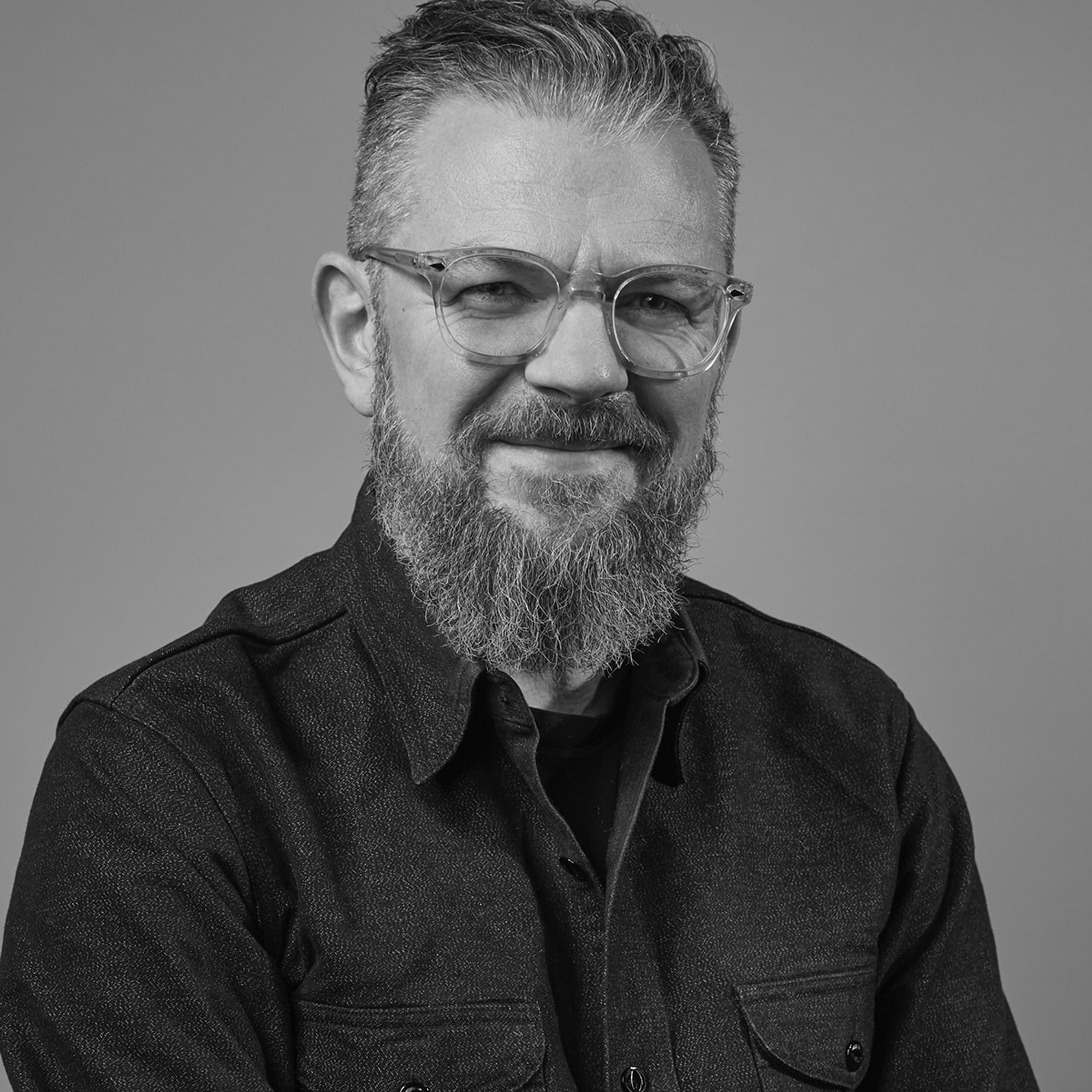 Ted moved around a lot when he was young. Seeing the world from a young age was great and all, but being the perpetual new kid every two years was…not as great. Looking back? All that forced change and flexibility was probably good for Lil Teddy, the shy and quiet artist kid. The need to adapt was real.
All grown up now, Ted has a desire to design and build powerful brands and be a co-conspirator to clients with big ambitions. He thrives on digging in with creative teams to make the best work of their careers—he's a natural teacher and champion of talent.
Ted has an illustrious past, but he's always hyper-focused on the project right in front of him. He's been described as "fastidious", "hands-on", and "type nerd"—which he considers an amazing compliment. He's worked in both design and advertising, and created iconic brand identity, packaging, digital and global campaigns across all forms of media. He's a T-shaped, left and right-brain thinker, and he hates sleeping.
Ted is Head of Design at Barrett Hofherr. Prior to that he co-ran DIG, the Design and Innovation Group at Eleven in San Francisco. He was an Associate Partner and Creative Director at Eleven beginning in 2003. He's had the opportunity to work with a wide range of clients including Barclay's, Gallo, Getaround, Google, JSX, Pella, Treasury Wine Estates and Visa. And, for nearly a decade, he worked with Virgin America. He and his team established Virgin America's visual language early on, and in the years following, created multiple award-winning campaigns and stunts.
Ted's work has been featured in Comm Arts, Condé Nast Traveler, Graphis, The New York Times and Wallpaper*; and has received top honors from Creativity, D&AD, FWA and The One Show.

Virgin America "This is How to Fly"
Virgin America was launched during a recession in an increasingly price-sensitive industry. From the beginning, it was clear that Virgin America was a cut above. Our inaugural campaign highlighted Virgin America's design-forward experience, and it set them apart in the commodity market that domestic air travel had become. We also developed the brand's tone and overall vibe, making sure to distinguish it from US carriers as well as its more expensive counterpart, Virgin Atlantic.
Virgin America "Flydealism"
After a successful launch year, we noticed the airline had grown a small but very passionate fan base. We built on the fervor of these early adopters by officially inviting them (and all their friends) to join our movement, aka Flydealism. The bold graphic quality of the campaign borrowed cues as much from futurism and early space race propaganda as it did from more recent political revolutions. But the tongue-in-cheek language made it clear that despite our strong beliefs in a better way to fly, we were not taking ourselves too seriously.
Virgin America "Breath of Fresh Airline"
In its third year, the San Francisco-based airline continued to receive an enthusiastic welcome wherever it went. The Virgin America audience wasn't just getting bigger, it was becoming more diverse as it branched further away from its West Coast home. But their fans all had one thing in common - they were looking for something better. We developed archetypal characters based on the unique amenities offered by the airline, creating a voyeuristic "wish I was there" moment and delivering on the new tagline, A Breath of Fresh Airline™.
Stranahan's has a legacy of innovation in the newest, most creative category of whiskey. American Single Malt is the result of true American ingenuity. It's the whiskey that takes lessons from old school bourbon and scotch and pushes onward to create something entirely new.
Columbus Salami "Everything Else is Baloney"
Columbus Salami is a San Francisco tradition. The company is now 100 years old and has been making salami the same way—slowly, with care and with pure ingredients—since the day they started. Columbus wanted to grow interest in their product among millennials. This evergreen visual approach was part of a larger strategy designed to give Columbus a social footprint, and worked within the overall context of the Everything Else is Baloney campaign.