— California Coastal Commission —


You Are Bigger Than You Think
The facts about marine debris are astonishing and can make you feel small, like you can't make a difference. But you aren't small. You're big. And when you take action, and your friends take action, and their friends take action, we're all much, much bigger than we think.
Every year, the California Coastal Commission hosts an event where volunteers clean beaches and inland waterways up and down the state. For Cal Coastal Cleanup Day '23, we created a multimedia campaign that shows, quite literally, the oversized impact each individual can have.
Print
Social
Brand Identity
Campaign Development
Photography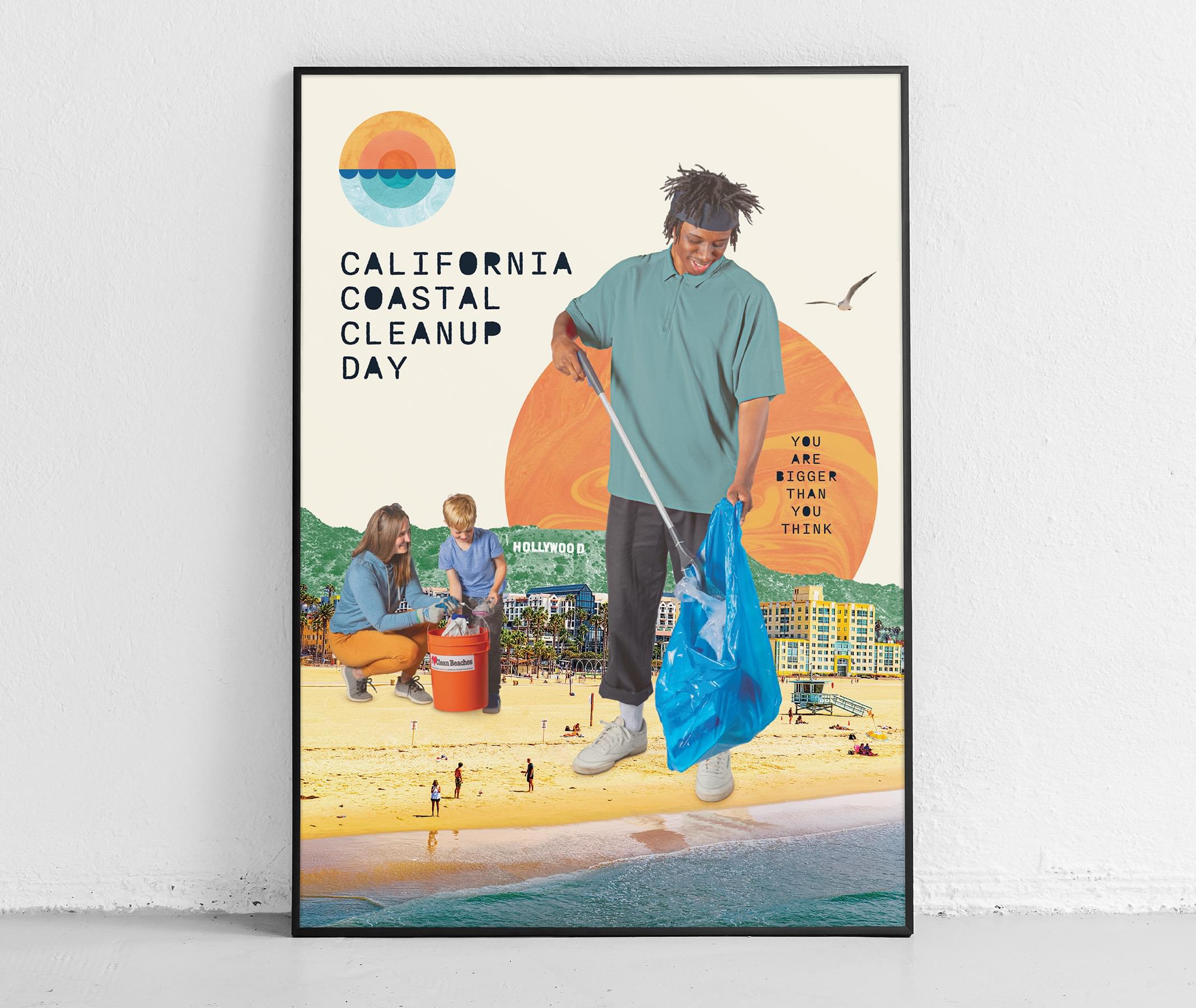 We designed a new logo for Cleanup Day and utilized a surreal collage aesthetic across the fully integrated campaign. In outdoor, we featured full body portraiture to convey the larger-than-life scale of human impact. For the smaller canvases of social and direct mail, we simplified our approach, focusing on the human hands that clean our oceans and waterways. For the typeface, we chose Nitti Typewriter. With its rough yet mechanical qualities, it both complements and stands out against our hand-crafted aesthetic.